Christmas Vouchers: FAQ
Sophia McCarthy
Now that the Christmas season buzz has truly begun, you might be struggling to think of a unique, meaningful gift for family and friends who are expecting. Why not give them the gift of an ultrasound experience? 
A private ultrasound voucher is a wonderful gift for any soon-to-parent, as all of our scan packages include a full wellbeing check and a take-home package of printed photos and video links. We ensure that all of our patients leave with a sense of reassurance and some keepsakes to last them a lifetime.
All of our clinics have vouchers ready and waiting for the Christmas rush, so how do you go about getting one?
How to Purchase A Voucher
Email us at info@theultrasoundsuite.ie with "Voucher" in the subject line, or call us at any of our clinics and let us know the following:
What type of scan/voucher value you would like to pay for. (If you're not sure what scan to go for, no worries, we are happy to advise! Let us know how far along the lucky recipient is in their pregnancy and we'll take it from there.)

The name of the person you are gifting it to and any personal message you would like added.

The address you would like it delivered to.
If you are calling to arrange a voucher, you will be asked to pay over the phone. If you are purchasing via email, we will send you a secure online payment link to complete the purchase. 
Once the voucher has been paid for, we will post it out for you. All vouchers are valid for a year!
See our quick guide below to give you some ideas!
What Are Our Most Popular Scans?
3D & 4D Fetal Wellbeing Scan €185 (16-34 weeks, best at 28weeks)
Patients get the unique opportunity to see their baby in 3D and 4D and will go home with high quality pictures and videos to cherish forever. A wonderful opportunity to bond with the baby during pregnancy. This scan has proven to be quite popular and meaningful for patients with partners who haven't been able to attend any hospital scans up to this point.
Time is taken to capture 3D images and 4D video clips (the fourth dimension is the moving part). We perform all 3D/4D scans using the latest GE Healthcare equipment. There will be a full fetal wellbeing check performed to make sure the baby is doing well – this will include hearing the heartbeat! 
The 3D/4D pregnancy scan can be performed from 16-34 weeks. We highly recommend booking for when mum is between 28-34 weeks pregnant as the pictures are usually the best at this stage.
*PLEASE NOTE: unfortunately, we cannot provide this scan for a twin pregnancy.*
TAKE HOME PACKAGE
Ultrasound report, 4 glossy photograph printouts in 3D , 20 digital pictures and 2 video clips sent to you via sms or email.
Gender Determination and Wellbeing Scan €150 (16weeks+)
(Add Gender Reveal Confetti Canon for €15!)
Recipients can find out the gender of their baby while also receiving a full fetal wellbeing check. The sonographer will check the growth of the baby by performing multiple measurements as well as examine some of the main organs. They will also assess the heart rate, umbilical cord, placenta and amniotic fluid.
*PLEASE NOTE, our machines accurately measure the baby and we cannot disclose fetal sex if the baby is measuring under 16 weeks.*
TAKE HOME PACKAGE
Ultrasound report, 2 glossy photograph printouts, 2 photographs and 1 video clip sent to you via sms or email.
Fetal Wellbeing Scan €150 (24 weeks+)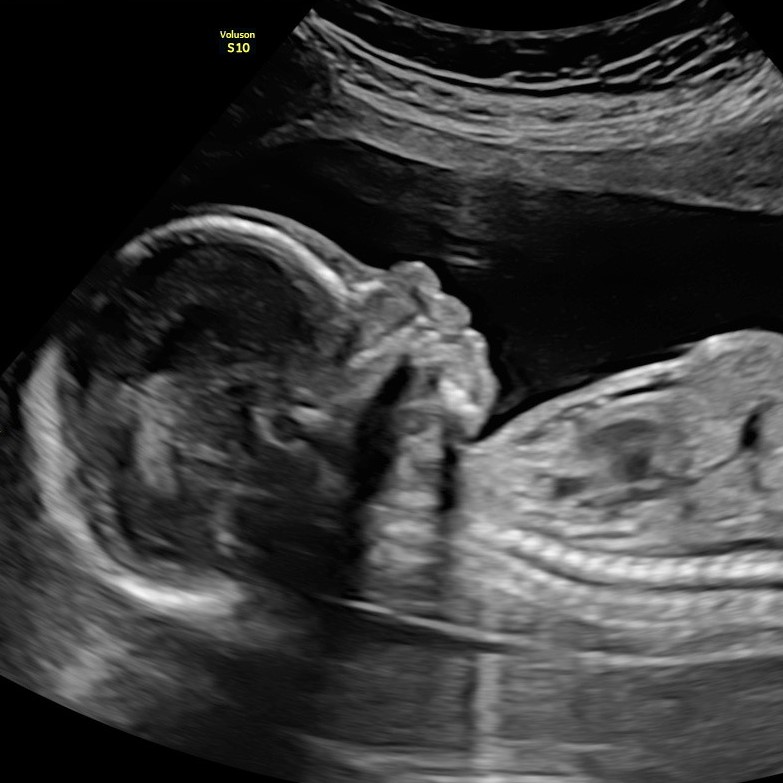 If the recipient doesn't want to know the baby's gender, they can opt for a Fetal Wellbeing Scan. This can be performed from 24weeks onwards. The scan will study the following:
Determine the presentation/lie of the baby

Locate the position of the placenta measure the amniotic fluid index 

Assess the fetus' growth by measuring the head, abdomen and femur bone. 

Establish a current estimated fetal weight identify and measure fetal heart rate

Check the Doppler flow in the umbilical cord to check placental function (umbilical artery Doppler)

Determine the gender of the fetus if requested
TAKE HOME PACKAGE
Ultrasound report, gender determination if requested, 2 2D glossy photograph printouts, 2 digital pictures and 1 video clip sent to you via sms or email.
If you would like more information on anything covered in this post, you can get in touch via info@theultrasoundsuite.ie or send us a message on our Facebook page and we will get back to you as soon as possible. Our website theultrasoundsuite.ie also provides a wealth of information on our various policies and procedures.